Student loans are one of the most popular types of loans that banks offer. Traditionally, student loans were given to aspirants who plan to do their graduation or post-graduation to cover their expenses like tuition fees, books and supplies, and living costs. With tougher competition in the global job market in the last decade, the need for upskilling has become mandatory.
This phenomenon has given rise to a new segment of students. Education institutions worldwide have started offering a lot of interesting courses to cater to the needs of working professionals. With a surge in the potential student loan borrowers, it becomes imperative for NBFCs to upgrade their student loan management systems so that they stay in the competition.
Listed below are some limitations in the conventional loan management system and how AI or Artificial Intelligence can help to enhance the overall effectiveness of student loan services:
Limitations of Traditional Loan Management Systems
Revenue depends on footfall: 
In the traditional Loan Management Systems, students or aspirants are expected to visit the nearest branches to apply for loans. So the revenue of the branches purely depends on the number of aspirants who walk in. Due to the rise in digital technologies, there is a total shift in attitude in the borrowers' minds, especially young borrowers. Most of the borrowers prefer all the details to be available in the digital medium so that they need not travel to branches frequently.
Rigid policies: 
Traditionally, the policies including eligibility limits and interest rates are fixed for a year and are the same for all applicants, with only very limited flexibility. This does not work well with the multitude of borrowers in the current times.
Limitation of trained staff: 
In most banks, not all the branches have staff knowledgeable to explain all the policy details to the students in detail. Hence, student loans are offered only in limited branches where the banks can deploy knowledgeable staff.
Increase in Marketing Expenses: 
For the banks to maintain their healthy share in the overall student loan market, they have to spend heavily on expensive marketing campaigns that involve deploying a lot of trained staff at different campaigning sights. It has become challenging for the banks to sustain this model since the number of student loan borrowers has increased exponentially.
How can NBFCs Leverage the Power of AI to Make Student Loan Management More Effective?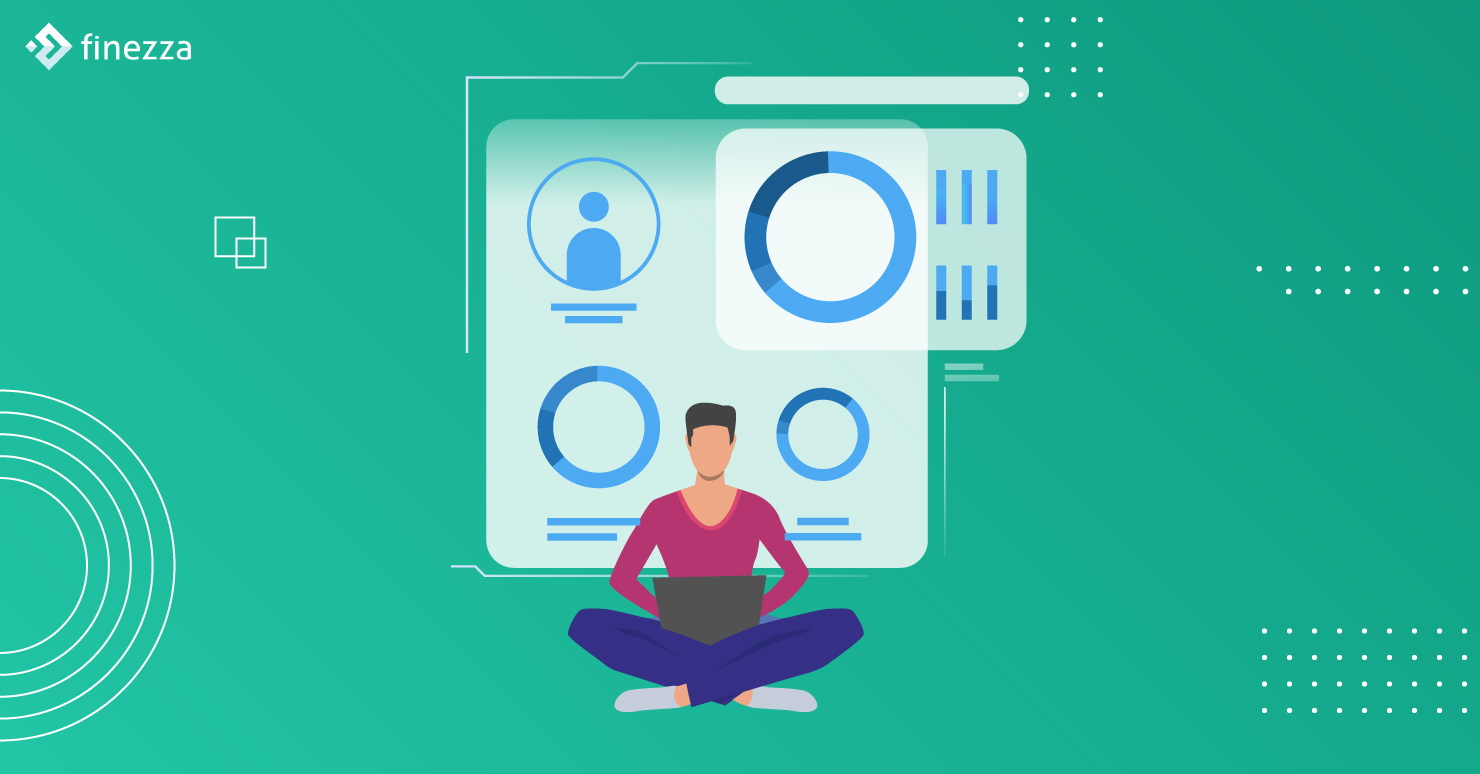 Banks can adopt various Artificial Intelligent (AI) processes at different stages in their overall Loan Management Lifecycle. AI can do a lot of work smartly at the front office, middle office, and back office.
In the last decade, there is a sharp increase in the number of students and parents who use smart gadgets like smartphones, smartwatches, tablet computers, etc. This trend has opened up bigger windows of opportunities for the banks to make the student loan an important profit-making product in their overall portfolio.
Below are some of the AI technologies modern NBFCs can adopt to make the Student Loan Management process more effective.
Leverage Digital Marketing Automation:
The marketing and product sales division of the NBFC can adopt digital marketing with enough automation. This includes automated campaign generation based on course admission seasons and students' geography, tie-ups with educational websites, and targets the campaigns to the correct audience. This will increase the chances of conversion, and the results are predictable to a larger extent. Over a period of time, this will reduce the overall marketing expenses of the banks.
Adopt Robotic Process Automation:
NBFCs can look at automating processes to remove manual interventions on most recurring work including:
Acknowledging the loan inquiry forms
Sending an acknowledgement to prospects who clicked on a particular campaign
Sending automatic reminders on the application due dates
Sending reminders on payments
Automated incident or dispute generations of any complaints from a prospect or a customer
Employ Chatbots:
AI-enabled advanced chatbots can be deployed as interactive agents at different stages of the loan management process. As most students have an easy reach to smart gadgets, Chatbots can be programmed to work in apps in smartphones and tabs, etc. The best part of the chatbots is their adaptability. Chatbots ask questions based on previous responses. So the students feel very engaged and get the correct information they seek quickly. Chatbots can also be used as service agents to get the transactional details like EMI due amount, due dates, penalty charges, etc.
Install Virtual Agents:
Financial Institutions can install interactive virtual agents that resemble robots at prestigious educational institutions and different locations frequently visited by student communities. The virtual agents can be programmed to be interactive and answer all the commonly asked questions. Virtual agents can use speech recognition techniques as well so that the students get an interesting experience of interacting with a live agent. Virtual agents can also be programmed to be channels for quick loan applications.
Automate Decision Making and Loan Underwriting:
As the number of students applying for loans increases year on year, important activities like reviewing loan applications and helping the final authority make decisions can be automated by writing programs using AI technology. Even tasks like preparing loan documentation, known as loan underwriting, can be automated using AI technologies. This way, the loan processing time can be reduced drastically.
Deep Learning Platforms for Working Professionals:
Work professionals employed with top corporates across the globe are more tech-savvy. For working professionals, periodical upskilling has become mandatory for their career progression. Their spending potential is more compared to students who are still in graduation. NBFCs can have tie-ups with leading corporates and access the official skill set repository of the employees.
This can help them implement AI technologies like deep learning platforms to assess the tech-savvy prospects' precise needs and provide personalised suggestions on the courses they can opt for. The process of applying for the educational courses and applying for loans can also be integrated, so the prospects get a one-stop-shop for course application and financing.
Wrapping Up
The core concept of Artificial Intelligence technologies is to do things smarter. Lending being a critical income-generating domain, the NBFCs can leverage the best of AI technologies to upgrade their Loan Management Systems, especially in profitable loan products like student loans.
Though there is a potential job loss in some areas of the lending function, considering the advantages AI provides, investing enough in AI is still a profitable proposition for both the students and the financial institutions.
Contact us at Finezza to assess where our Lending Management Software can drive value for your NBFC. We help lending firms leverage analytics to underwrite more loan applicants and identify the risk profile of borrowers that traditional underwriting methods may not detect or comply with regulations.