A back-end system that efficiently processes banking transactions across the various branches of a bank, core banking is the future of banking as well as the lending industry. Core banking allows inter-connectivity between branches of the same bank and facilitates management of deposit, loan, and credit processing.
With CBS, customers can operate their accounts as well as avail banking services from any branch of the bank on the network.
What Exactly is Core Banking?
Core banking services are all about floating new accounts, servicing loans, calculating interests, processing deposits and withdrawals, and all over customer relationship management activities.
Benefits of Implementing Core Banking Solutions
From the end user's perspective, Core banking solutions enable streamlined execution of routine transactions like cash deposits, withdrawal, passbooks, statements of accounts, demand drafts, etc. CBS allows customers to be more than just branch-bound by making it possible for them to enjoy anywhere, anytime 24*7 banking through ATMs and digital channels.
As all the bank branches work with a centralized server/data center, transactions are updated regularly and are accessible to the customers in real-time. Core banking systems are built to empower existing and probable customers with greater freedom of their account transactions. Customers also appreciate the enhanced transparency in banking thanks to core banking solutions.
Even from a banker's perspective, Core banking provides efficient support for deposit collection and loan disbursement system. CBS brings a level of standardization to processes, which makes them valuable. Core banking not only brings down operational costs considerably but also ensure lesser manpower requirement for execution.
Giving customer experience a priority, most banks use CBS for leveraging a single view of customer's records, thereby minimizing the need to resubmit details to different departments every time. Since core banking solutions help banks offer a better experience to their customers, there is a surge in their retention rates.
Automation through core banking allows superior accuracy in transactions & minimizes chances of errors. Digitization brings along improved management of documentation & records and helps create centralized database results that help them manage their customer needs in more proficient ways.
Services like opening accounts, processing cash, servicing loans, calculating interest, implementing change in policies like changing interest rates can efficiently be executed with core banking.
What's more, is that banks can easily submit various reports to the Government & Regulatory boards like RBI through digital channels. Banks can comply with Anti Money Laundering (AML) / Know Your Customer (KYC) requirements of the Government of India with great ease, thanks to the banking solutions.
The multifaceted benefits of core banking solutions also include keeping pace with fast-evolving markets and expanding the outreach of the banks to remote places. New age Core banking solutions also help banks in selling need-specific, customized products to customers to increase their own ROIs.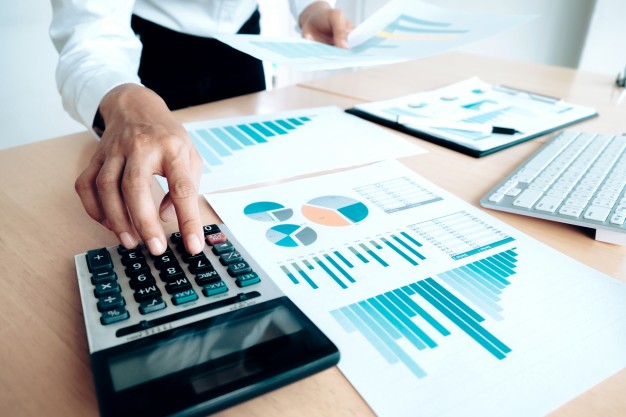 How to Pick a Core Banking Solution?
While some banks may panic if they haven't yet leveraged the benefits of core banking solutions for the business, it is not too late. Banks planning to integrate Core Banking Solutions soon will enjoy a distinct edge. Here are some tips for banks to choose a core banking solution provider:
Opt for a scalable solution.
Ensure that all the interfaces like ATM switching, POS capability, financial inclusion, mobile banking, other payment channels, etc. are readily available.
Pick a CBS system that generates regulatory reports and MIS.
Hasty CBS implementation in banking often leads to losses. Present-day banking requires bankers to use the ultimate CBS solution that yields the desired result for all banking technology requirements. If a bank picks out a CBS partner with a short term vision, they will need to look for new solutions vendors soon enough.
While changing CBS vendors is a tough exercise, it can lead to a lot of wastage of monetary resources and time. A successful long term work association is only when you identify the right vendor to work on the requirements you have. It is best not to rush through with CBS implementation.
Not long ago, we witnessed that major banks entered a race to implement CBS at the earliest, without much focus on functionality like data cleansing/enrichment, staff training, etc. They did not focus on the UAT of the solution in any of the branches, before massive replication in all the departments. This also leads to a lot of wastage of resources. Thus, players need to realize that the implementation of CBS is not enough.
The selected CBS must also feature ready interfaces for various channels and payment solutions, instead of taking care of only managing debit and credits and balancing of entries and generating routine P&L, balance sheet, etc.
Look for an integrated solution to take care of all the operational issues. Banks should select a CBS vendor which caters end to end solution including built-in interfaces, to skip the hassle of having to deal with different vendors for different solutions.
Pick a CBS, which helps in efficient decision making by making available all the necessary MIS reports, regulatory reports, compliance reports, and other requirements associated with day to day operations of the bank. Make it a point to opt for a solution that comes with built-in interfaces for channel services, staff /customer-friendly, capable of in-house customization.
Focus on the quality of the software that a CBS vendor offers. Check that the CBS software is scalable enough to meet the projected future requirements of your business. It is also important to collaborate with a vendor who commits for long term associating without warranting changing the solution often.
Conclusion
Banks must leverage core banking solutions to increase the number of customers through better customer service in the form of multiple delivery channels like the internet, mobile banking, and ATMs, etc. They can emulate themselves to become a one-stop solution for financial inclusion initiatives of the Government of India.
To know more about Finezza, get in touch with us!