India has the largest stock of privately held gold, estimated at 20,000 to 25,000 tonnes approximately. Typically, in an Indian household, gold is held idle in lockers and vaults and only used occasionally. It's a drag on the economy wherein crores of rupees in savings is stashed away out of the financial system.
However, thanks to the banks and NBFCs, gold loans have paved the way for all that unused gold to be put to effective use. Gold loans are a source of instant credit that is generally taken for short durations. As the gold loan NBFCs quickly expand their reach, they are poised to displace the unorganised credit sector of the likes of local pawnbrokers or moneylenders and effectively push back the frontiers of the economy.
Moreover, as per the recent mandate by RBI the LTV or Loan-to-Value ratio has been increased from 75% to 90% to mitigate the financial burden of households, entrepreneurs, and small businesses during the COVID-19 crisis. This means that financial institutions can offer a higher loan amount of up to 90% of the value of the pledged goal. A higher LTV ratio helps borrowers to avail higher loans against their ornaments.
All this means that the gold loan sector is set to boom in the coming days as borrowers and SMEs from all strata of the economy can quickly and easily take collateral-based loans by pledging their gold possessions. India's gold loan market, according to KPMG's January 2020 report, was around Rs 3.5 lakh crore as of March 2019 and is expected to reach Rs 4.62 lakh crore by 2021-22.
The Need for Gold Loan Software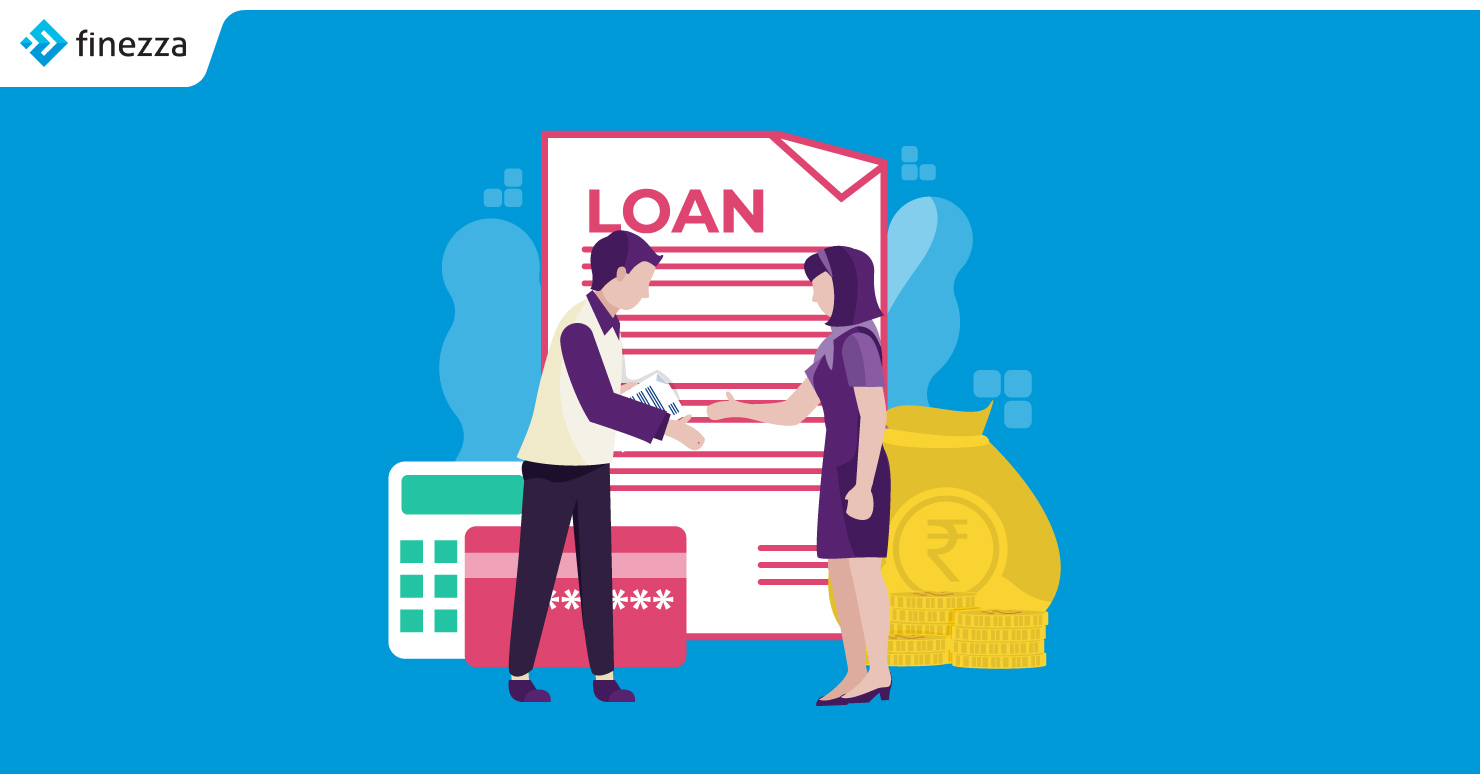 This is good news for NBFCs who can leverage this positive trend and expand their gold loan portfolio by reaching out to more borrowers. What's critical to the success of disbursals of gold loans is a supportive technology platform that makes the lending process reliable, convenient, and simple.
An effective gold loan software is built to meet the needs of the tighter regulation and risk factors of gold loan helping you to reduce the turnaround time, decrease risk, and enhance operational efficiency. It is the best way to manage the records of your customers and streamline the lending process from start to finish.
The Challenges of Gold Loan Processing
The most convenient thing about gold loans is that the loans can be processed and released relatively quickly since there is physical collateral involved in this case. However, there are a plethora of challenges institutions face in this sector. Here are some of the challenges:
The Purity of Pledged Gold
Institutions should be able to assess the purity of the gold that is pledged based on its carat value and keep a clear track record of the gold that is stored in their inventory. The value of the loan is then ascertained based on the quantity and quality of the gold and a loan amount is disbursed as a fixed percentage (LTV ratio) of the pledged gold's value. This means that NBFCs should maintain a standardised record of processes to assess the gold value and disburse the loan accordingly.
Even though there is minimal need to assess the creditworthiness of the individual or business and gold loans can be given to borrowers with no credit history, there is still an imminent risk for the physical collateral of gold that needs to be handled.
Variations in Gold Prices
Gold prices are subject to massive fluctuations and this makes it even riskier for gold lending. Gold lending companies should therefore be able to track the fluctuations and increase the volume of loans to bring in greater profitability.
This makes the case for a robust system that can handle greater volumes of loans, quicker document processing, and faster turnaround time which subsequently leads to greater profitability for the lending business.
Varying Repayment Schedule
Unlike regular loans that are based on income or property and come with fixed EMIs, gold loans tend to have different repayment schedules. Most customers tend to make part payments to close the loan soon and retrieve their pledged jewellery. While other customers who are unable to pay off may choose to pay the interest and re-pledge the gold to be retrieved later.
This complexity calls for flexible repayment options and features to handle the repayment schedule for the same. Using manual methods to record payments for instance in excel sheets, registers, or using different software for each process might lead to more complications as the reconciliation of data becomes a hassle.
A comprehensive loan management software such as Finezza can help you keep track of your gold loan portfolio and manage customer payments with ease.
Why Opt for Finezza for Gold Loan Software?
Finezza's gold loan software is tailored to meet the varied requirements of the gold loan lending process. Finezza's integrative loan management system helps NBFCs to effectively manage their gold loan accounts right from customer acquisition to recovery, with ease.
Here are some of the key benefits that make Finezza stand apart as the perfect gold loan software:
Advanced Customer Management
Maintain a central data repository of the customer information, gold valuation details, KYC, and capturing requisite gold details
Capability to Handle Regulatory and Risk Mitigation Requirements
The loan-to-value ratio that you want to fix based on the regulatory requirements and purity of the gold can be handled through the system. Also, a system to monitor gold prices and fluctuations throughout the lending process will help you to constantly monitor your position
Facility to Set Interest Rate
Based on the issued amount and duration of the loan, your institution can set fixed or flexible interest rates for customers
Faster Turnaround Time
Streamline you gold loan lending workflow with faster turnaround times and the ability to handle a greater volume of loans
Track Customer Payments
Finezza's Gold loan software comes with integrated accounting features to capture customer's interest payments or prepayments. It facilitates a configurable flexible payment schedule as per the needs of the lending process
Generate Timely Reports
Identify and decipher trends based on customer loan history and gold details to improve your loan portfolio and credit assessment strategies.
Finezza's customisable gold loan software can help your institution manage a growing gold loan portfolio and simplify your gold loan lending process. Contact us to know how our unique gold loan software can maximise value for your gold loan lending business.