One of the most crucial stages in the process of loan servicing, loan origination, has seen a revamp in recent times. UI design and service delivery have become essential considerations for lenders choosing loan origination systems for their lending platforms. A lender's choice of loan origination process is what makes them different from the rest of the players in the market.
Narrowing down onto a Loan Origination System for a mid-sized operation can be as tricky as it gets. There are plenty of loan origination system vendors in the market today. The financial lending business must consider factors like the implementation time, degree of automation it promises, scope of integration with other technology solutions, and regulatory compliance it caters to.
Given modern competitive markets and fluid mortgage lending environment, mid-sized lending businesses can optimize operational performance with a flexible, dynamic, and innovative origination system with capabilities such as artificial intelligence, digital APIs, advanced automation, and user-friendly point-of-sale functionality.
The most suitable loan origination system vendor is the one that meets many of the above-listed criteria. Moreover, it is fair to conclude that the right choice of loan origination system for a mid-sized lender must adhere to the challenging requirements of a growth-oriented operation.
How to Find the Right Loan Origination System for a Mid Sized Operation?
While loan origination software optimizes stages of a borrower's journey throughout the lending process. There are no doubts about the fact that business borrowers are spoilt for choice when it comes to choosing a lending partner. While reasonable interest rates are the prime factor that helps them choose a lender, prompt loan servicing counts too.
Here are some critical factors that all mid-sized business lenders must consider in order to find the right loan origination system: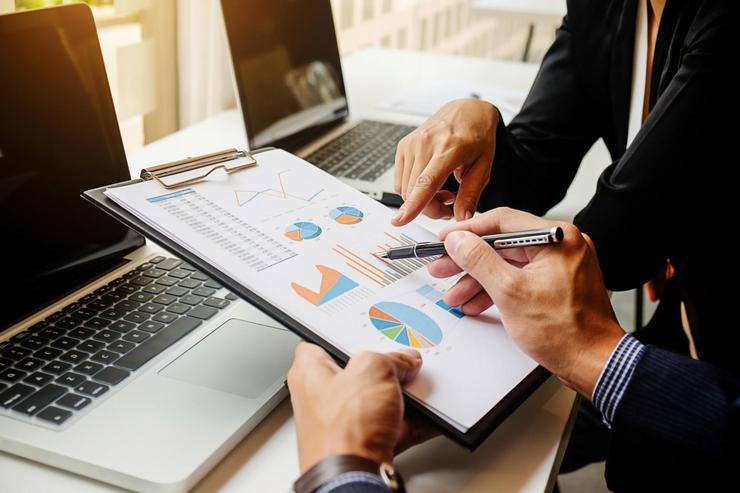 Fast Deployment and Low Costs of Implementation
Along with suitable functionalities, mid-sized lending businesses must choose an origination system that comes with the convenience of rapid implementation. The time taken for integration and the pricing can be chief determinants for the choice a lending business makes.
Comprehensive Functionality
State of the art loan origination systems for mid-sized lending companies must come with support for all of the critical steps in the origination process. The ideal policy covers all phases right from the point of sale through post-closing to ease the burden off a lender's shoulders and enable error-free processes. The chosen method should also address compliance requirements and reduce the overall costs associated with maintaining separate systems.
Seamless Automation 
A loan origination system that comes with flawless automation capabilities can be an invaluable addition to the lending platform of the business. Not only do they help lenders manage processes in a streamlined fashion, but they also effectively reduce the overall cost incurred per loan.
With suitable robotic process automation, loan origination systems can efficiently execute several high-volume, repeatable tasks without human intervention at each step. The mid-sized business enjoys the perks of seamless automation in order to scale with ease. With LOS, loan evaporators need not spend a lot of time handling routine paperwork, technical manual evaluation, and verification.
Ease of Integrations
A desirable loan origination system would also integrate well with other software systems that a lending company counts on. Build to feature embedded APIs the chosen LOS must be capable of easily incorporating document providers, point-of-sale solutions, product, pricing and eligibility technology, and title production software as well.
Regulatory Compliance
Given the highly regulated Indian lending environment, a quality check is a vital aspect of the lending process. A loan origination system that forwards loan application to the quality control queue for auditing to ensure compliance with guidelines issued by the RBI.
Choosing a loan origination system that offers robust support for a lenders' regulatory compliance helps the lender in steering profitable operations through its lifecycle. Conducting loan-level compliance testing is crucial to the lending process. It's best if the lender opts for an easily configurable LOS that can be directly embedded into its workflow.
AI Capabilities
Rapidly advancing technologies and innovations have lead consumers to harbor almost surreal expectations from the real world. These can be detrimental to the mid-sized lending business who face extreme pressure to meet customer expectations in the face of limited budgets.
Choosing an origination system with AI capabilities is an affordable way to leverage advanced features and functionality, such as ML, digital point-of-sale capabilities for lenders. AI makes the performance of a LOS more accurate when compared to manual methods by allowing real-time interactions with consumers to collect information, remote document uploading, and instant data validation.
Conclusion
Choosing a Loan Origination System is a long term investment for every mid-sized lending business. Mid-size businesses benefit from integrating loan origination systems that can easily track funding and ensure that all the needed documents are put in place before the assessment begins.
Factors like advanced workflow capabilities, fast processing, and regulatory compliance make a loan origination system that's suitable for mid-sized businesses. Thanks to efficient loan origination systems and allied technological advancements, lenders benefit lenders from intelligent, customized decision making.
Times call for the use of loan origination systems that rely on data analysis to make strategic decisions on behalf of the lender. New Loan Origination Management solutions allow receipt of loan applications through multiple channels and touch points.
A business that values their customers continually welcome technology upgrades like as new-age loan origination software to ease the lending process and provide superior customer experiences to its users. Companies must leverage loan origination solutions that create value and thus earn loyal customers with excellent service.
Finezza is a unique loan origination and lending process management solution that makes it possible for lending businesses to achieve well-aligned loan disbursal and excellent customer experience. Not only it streamlines lending workflows, but it also improves process visibility for the customer.
The way Finezza leverages data helps it produce strategic market insights for mid-sized lending companies. Right from pre-qualification, application processing, underwriting to credit decisions, and quality check, it performs all functions that are required of an origination system with great ease.
Want to know more about how Finezza can help you optimize your lending business? Get in touch!